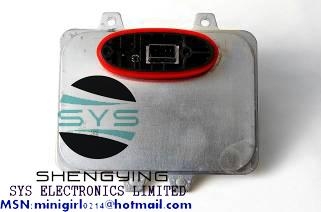 Hella 5DV 009 610 00 D1S
US $78
Product Description

Hella 5DV 009 610 00 / 5DV 009 720 00 D1S Ballast original Xenon Parts

Buick original xenon parts



100% Original Genuine Made in Germany Hella Xenius 5DV 009 610-00 / 5DV 009 720-00 Xenon D1S 4PIN Xenius 12V Ballast Control Unit Box



D1S , DOT 2000h , e1 03 5085 , DC:1100V/AC:85V/P:35W- Mat:AL99.5



MSN:minigirl0214@hotmail.com

Email:minigirl0214@hotmail.com

Yahoo:minigirl2599@yahoo.cn

skype:minigirl-vicky



We are doing the original xenon parts for several years,we have many kinds of different original xenon parts in store,all the parts are 100% genuine and will be test and clean before we shipment ! to make sure they are working in perfect condition ! meanwhile,we have the best price for you ! please dont miss it !



if you can not find the xenon parts for your car in my website,you can send email to me or chat with me online ! we will help you to check the xenon parts for the corresponding car model of yours. or you can send us the picture of parts that you need,we will help you to get the parts in the first time ! Welcome for any times !